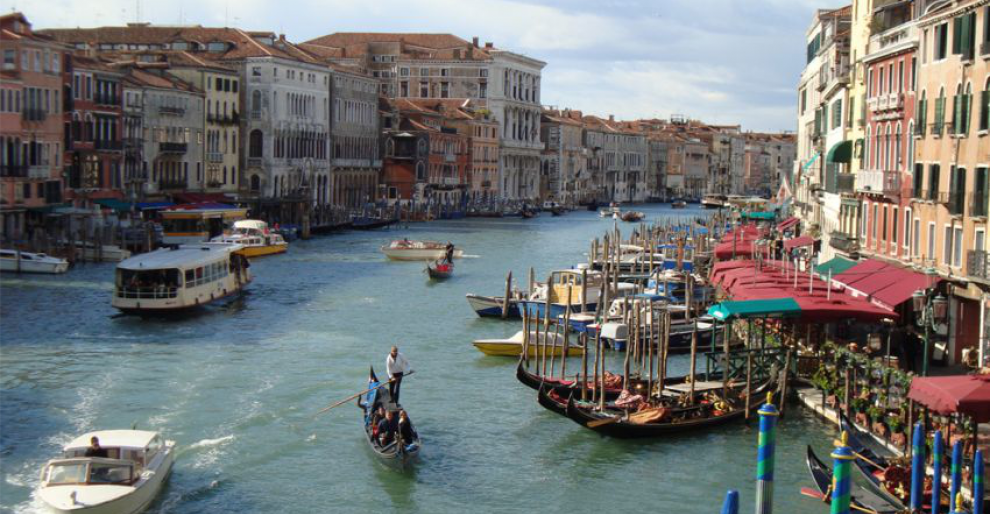 EXCURSION VENICE
Venice is a city of canals and bridges, gondolas, gold, beautiful churches and squares, a city of lovers and romantics, art and artists, architecture and carnivals, the story has no end in sight. It is a city that you cannot miss to visit while on vacation in Istria. After only about two hours of catamaran sailing from Poreč to Venice, you will have the opportunity to see everything that this city has preserved over the centuries. Do not miss this opportunity to visit the most beautiful city in the world, and book a full-day trip through our reception.
Basic information:
Departures are on certain days of the week, from May to October
Departure: Port of Poreč


Price includes:
Transportation by boat (return tickets for the economy or VIP lounge)
Guided walk of St. Mark square

Price does not include:
Optional excursions that can be booked during the boat ride
Tickets for museums and cultural and historical monuments
Additional contents and expenses not provided for in the program, expenses of a personal nature (drinks, additional meals, etc.)


Additional information:
Please bring all the documents that are required for this excursion ( passport, ID or visas)
printed version of the voucher to present to the organizer
Respect the time of arrival and departure to the ship (the travel organizer is not obliged to wait for passengers who are late)
Venice, this living museum will enchant you with the indelible traces of its past, its canals and bridges (Rialto Bridge, Bridge of Sighs), St. March and the beautiful basilica from the 8th century. Walking through the many alleys that once upon a time were gathering places for artists, where every building and palace has its own hidden story, you will see the art of Venetian masters of architecture.
Travel organizer: Adriatic lines by Kompas